Hillingdon Natural History Society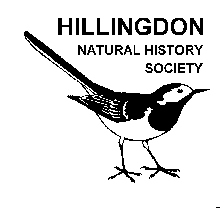 This site does not use cookies
About Us
The Hayes and Harlington Natural History and Antiquarian Society was formed in 1952.
It split into the Hayes and Harlington Local History Society and the Hillingdon Natural History Society (HNHS) in 1966. The Society exists to promote the study of the natural history of Hillingdon and record its findings. HNHS manages Harefield Place Nature Reserve in Uxbridge by the Golf Course. The reserve is situated between Harvil Road and the lakes by the Grand Union Canal, and has borders with the golf course, Denham Country Park and the Concrete Batching Plant (see map page). In March 2001 it became part of the Frays Valley Local Nature Reserve (LNR).

It is now part of the

What we do and when
Working parties
The Greylags meet at the Harefield Place Golf Course car park (OS 1:50000 Map 176, grid reference TQ 062867) at 9.15, or at the at the reserve at 9:30 every Thursday morning.
Please e-mail the Reserve Manager a couple of days earlier if you wish to come.

You will need stout waterproof footwear (muddy paths).
No previous experience is needed as tools and instructions in their use, together with safety gear are provided.
You just need an interest in natural history and working in a small team.
Meetings
Outdoor meetings are re-starting see the program page for details.
Wednesday meetings are outdoor evening visits between May and September, and talks in the remaining months.
Weekend visits to places further afield are usually on the last Saturday or Sunday in the month throughout the year.
Some outdoor events require a packed meal to be taken - see the Programme for details.
All meetings are essentially informal, and indoor ones have a 'tea and chat' break.
No specialist knowledge is required to attend any of the meetings. All are welcome. Please note that dogs are not allowed on
some locations so a check with the leader beforehand is advised. Please e-mail the Programme Secretary to get details of the start time.
If there are no takers the event may be cancelled or moved without notice.
If the start time is published the event will take place.
Currently our Wednesday talks are on-line via Zoom and a link is sent out beforehand.
Publications
The Society publishes two newsletters each year with articles written by members. A sample is here.
Please note that subscriptions are subject to change from those in this newsletter.
The programme of events covering the next six months is issued on a separate sheet at the same time.
Both these publications are available in all the Hillingdon Libraries - you may have to ask the librarian where they are kept.

We have also published "Wildlife 2000", a 'snapshot' look at the flora and fauna in the London Borough of Hillingdon up to 2000.
Recording Booklet
We have now issued an updated book of Harefield Place Nature Reserve records. More details can be found here.
Membership
Membership is open to all on payment of the appropriate subscription.
These are currently £10 for individuals and £12 for family membership and are due for renewal on January 2nd yearly.
The Reserve
Map of the Reserve
Download the North Wood Nature Trail leaflet (1.2 Mbytes) (Print double sided in landscape mode and fold into three)
Download the South Wood Nature Trail leaflet (1.4 Mbytes) (Print double sided in landscape mode and fold into three)

For General Enquiries e-mail HNHS.
For membership enquiries e-mail Ann Rix .
For programme enquiries e-mail Jim Fell .
Back to the Home page.
For more about clubs and societies in Buckinghamshire, visit the BucksInfo website.

Web page created by Alan Rix who has moved to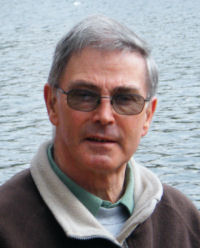 Last modified 3rd March 2020